Relevant Links
WATCH: Soft Metals music video for "Lenses"
LISTEN: Interview Magazine's "Soundclouds of the Underground: Captured Track Edition" featuring Soft Metals' "In the Air"
LISTEN: Soft Metals – "In the Air" (Guardian Remix)
Soft Metals Diamond Age, Redsean (9/10) @ Bryan Street Tavern
LISTEN: King Dude – "Born in Blood" via Impose
King Dude The Angelus, Night Game Cult (9/12) @ Bryan Street Tavern
WATCH: "Gold Fields Talk Touring America, Take The Music Quiz" with Tonedeaf
LISTEN: Gold Fields' remixes of Empire of the Sun – "Alive" and Sir Sly – "Gold"
The Adventure Club & Parade of Flesh present: Gold Fields, Rush Midnight, Night Drive (9/13) @ Dada

READ: Metal Hammer's interview with Power Trip
Harm's Way, Power Trip, Dead In The Dirt, Homewrecker, Vulgar Display (9/13) @ Sons of Hermann Hall

READ: New Noise Magazine's review of Vattnet Viskar's album, Sky Swallower
Intronaut, Vattnet Viskar, White Arms of Athena (9/16) @ Dada

LISTEN: Read It and Weep podcast #205 – The Wedding Special featuring David Gborie
Shitty Kisses Comedy Tour: Josh Androsky, Clare O'Kane, Caitlin Gill & David Gborie, Scott Crisp (9/16) @ Sons of Hermann Hall
WATCH: Krill's music video for "Theme from Krill"
WATCH: Krill performing "Purity of Heart" live from the Silent Barn via Gimme Tinnitus
Krill, Sealion, Drug Animal (9/17) @ Bryan Street Tavern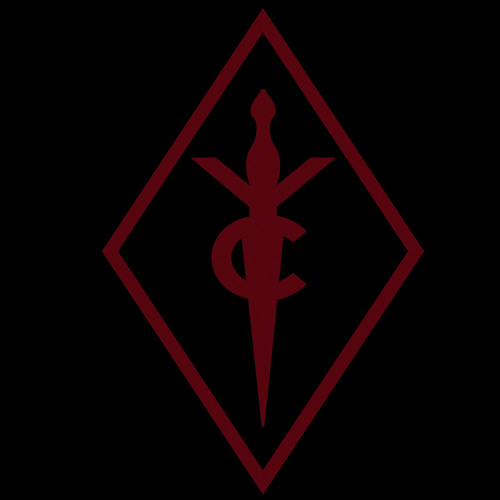 READ: VICE UK and CVLT Nation's review of Youth Code's new self-titled album
Youth Code, Night Sins, Vulgar Fashion, Awen (9/22) @ Sons of Hermann Hall
LISTEN: Stream Terry Malts' new album, Nobody Realizes This Is Nowhere, and read Ad Hoc's review
Terry Malts, PVC Street Gang, Street Arabs (9/25) @ City Tavern
WATCH: Diarrhea Planet's music video for "Separations" via MTV Hive
LISTEN: The So So Glos' – "Son of An American" and Diarrhea Planet – "Kids" on NPR's All Songs Considered
Diarrhea Planet, The So So Glos, Not Half Bad (9/26) @ Dada

READ: "Mudhoney's Response to Turning 25? Shrug" via Billboard
Tactics & Parade of Flesh present: Mudhoney, Cheap Time (9/28) @ Dada
Orange Goblin motocultor fest 2013 1 -Visual… by petitlubzh
WATCH: Orange Goblin at Motocultor Festival
Orange Goblin, Holy Grail, Lazer/Wulf, Tricounty Terror (9/30) @ Dada
LISTEN: Download AM & Shawn Lee's FREE! Fall Tour Sampler 2013
AM & Shawn Lee, The Danny Church Band (10/4) @ Dada
LISTEN: Pinkish Black – "Ashtray Eyes" via Listen Hear
Kylesa, Pinkish Black, Sierra (10/6) @ Dada
LISTEN: Crystal Stilts – "Future Folklore" via Dummy Mag
Crystal Stilts, Zachary Cale, Dark Rooms (10/25) @ Dada

LISTEN: Stream Holy Ghost!'s new LP, Dynamics via Pitchfork Advance
Holy Ghost!, Midnight Magic, Orthy (10/26) @ Dada

WATCH: He's My Brother, She's My Sister jam in a van for Jam in the Van
He's My Brother, She's My Sister | Caught a Ghost | Song Preservation Society (10/30) @ Dada
LISTEN: Melt Banana – "The Hive" via Tiny Mixtapes
Melt Banana,  Retox (11/8) @ Dada
Want more? Follow us on twitter (@paradeofflesh) and sign up for our mailing list at the top of this page
This entry was posted on September 10, 2013 at 10:10 am, filed under News and tagged am + shawn lee, crystal stilts, diarrhea planet, gold fields, he's my brother shes my sister, holy ghost!, king dude, krill, melt banana, mudhoney, orange goblin, pinkish black, power trip, shitty kisses, soft metals, terry malts, the so so glos, vattnet viskar, youth code.
Bookmark the permalink.
Follow any comments here with the RSS feed for this post.
Both comments and trackbacks are currently closed.