Relevant Links
LISTEN: Relapse Records' Relapse Sampler 2013 with Black Tusk, Inter Arma and more
Black Tusk, Inter Arma, Baring Teeth, Tyrannosorceress (11/7) @ Dada
WATCH: Melt Banana's music video for "The Hive"
READ: Pitchfork's review of Melt Banana's fetch
WATCH: Pop. 1280's music video for "Do the Anglerfish"
Melt Banana, Retox, Pop. 1280 (11/8) @ Dada
LISTEN: White Lung – "Down with You"
White Lung, Antwon, Back to Back, Yung Nuzzle (11/10) @ Rubber Gloves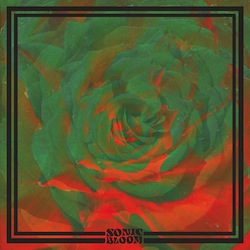 READ: Pitchfork's "Shake Appeal" featuring the Night Beats and more
Night Beats, Starma, Eyes Wings and Many Other Things (11/19) @ Doublewide

READ: Pretty Much Amazing's review of 65daysofstatic's Wild Light
LISTEN: Caspian – "Hymn For The Greatest Generation"
65daysofstatic, Caspian, The World Is a Beautiful Place & I Am No Longer Afraid to Die (11/20) @ Dada
WATCH: Noisem live at Saint Vitus Bar
Noisem, Cleric, Tolar (11/21) @ Sons of Hermann

READ: Spin gets a tour of the Screaming Females tour van
Screaming Females (11/30) @ Dada
WATCH: DARKSIDE perform "Freak, Go Home" for their BBC Radio 1 live session
DARKSIDE (1/30) @ Dada
Want more? Follow us on twitter (@paradeofflesh) and sign up for our mailing list at the top of this page!
This entry was posted on November 1, 2013 at 12:24 am, filed under News and tagged 65daysofstatic, black tusk, caspian, darkside, inter arma, melt banana, night beats, noisem, screaming females, white lung.
Bookmark the permalink.
Follow any comments here with the RSS feed for this post.
Both comments and trackbacks are currently closed.