Wednesday, June 2nd, 2010 – 9PM
12am SAVIOURS (Oakland metal on Kemado)
11pm Blood of the Sun
10pm True Widow (dallas)
9pm The Roller (Austin)
@ Doublewide
3510 Commerce St
only $7, 21+ only
Bill curated by Saviours!, part of their Texas Tour which hit Chaos in Tejas in Austin last week.
——————————-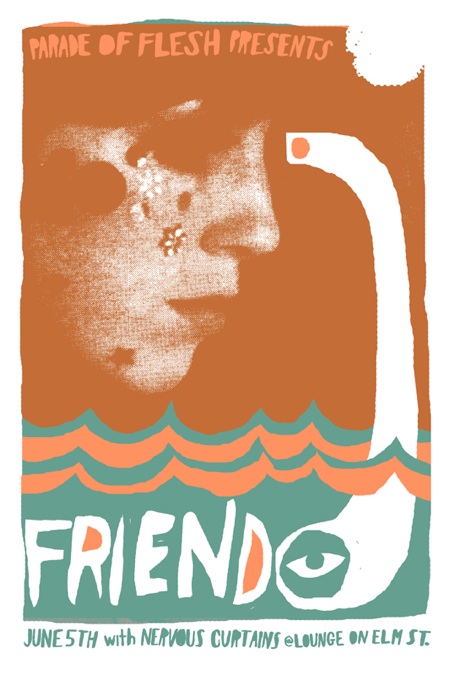 Saturday, June 5th, 2010 – 9PM
12am FRIENDO – (mem. of Toronto's WOMEN)
11pm Nervous Curtains
10pm George Quartz (ex-faux fox)
@ Lounge on Elm St
2810 Elm St
18+ show. $8
"Friendo is a three-piece, guitar-driven band largely inspired by '90s experimental rock, '70s punk and '60s pop. Their songs range anywhere from breezy, effortless jams, to pulse-pounding post-punk gems. The multi-instrumentalist members love to mix harmony with noise, creating their own seasonal landscape."
Features Michael from Toronto band, WOMEN.
Also: I will be playing the new RATATAT album, LP4 in between bands. Hopefully, I'll have copies to give away as well. Comes out June 8th.