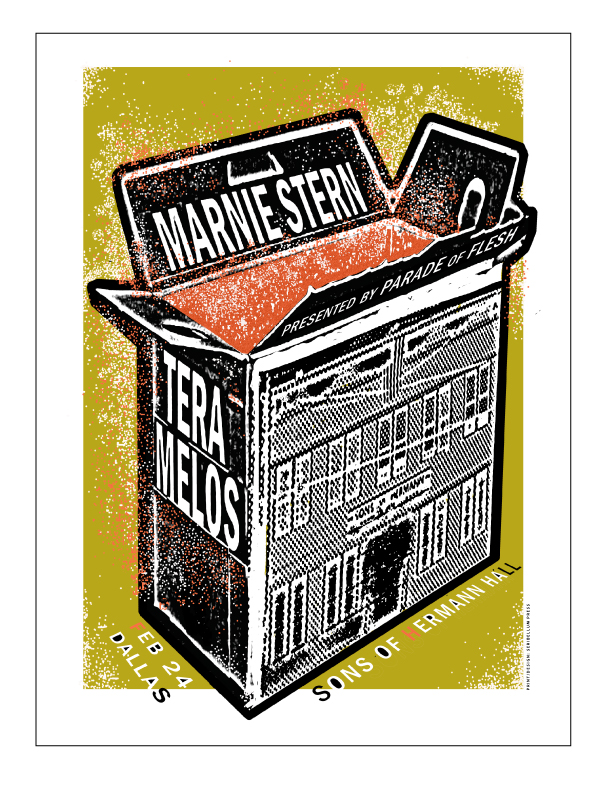 A month co-headlining tour with MARNIE STERN & TERA MELOS, making a stop in Dallas at the lovely Sons of Hermann Hall. Tera Melos features UNT grad and Texas native, John Clardy; who sometimes drums for Marnie Stern. Artwork by Joe Barela of Seribellum Press in Las Cruces, NM.
MP3: Marnie Stern – "transparency is the new mystery" (pitchfork)
Song: Tera Melos – "40 Rods to the Hog's Head" (bandcamp)
More songs: Zorch – Awesomeness by zorch (website)
Thursday, February 24th, 2011 – 8pm
11pm – TERA MELOS (sacramento – sargent house)
10pm – MARNIE STERN (brooklyn – kill rock stars)
9pm – ZORCH (austin)
@ Sons of Hermann Hall
3414 Elm St
Dallas, TX 75204
$8 advance, $10 day of show ALL AGES
SONS IS CASH ONLY.
on sale now here or at good records.