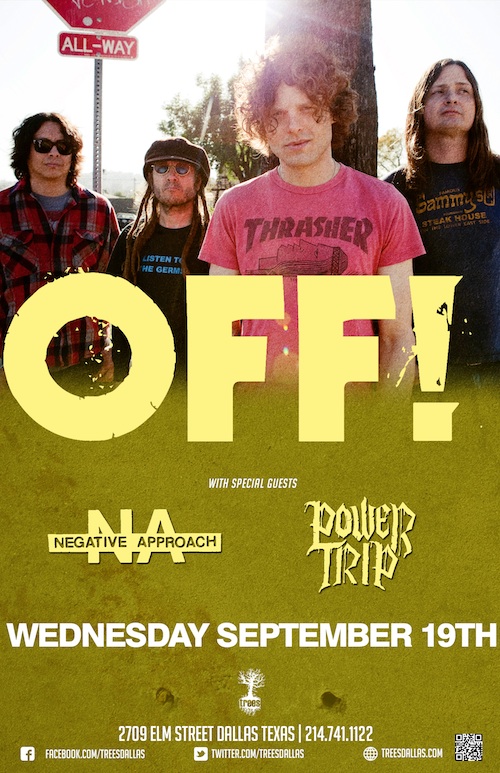 OH YEAH!  Veteran rockers' OFF! are returning to Dallas. Back from their appearance at our Bro Fest event this past March… OFF! just released a new album that crushes in a span of only 16 minutes and are touring with legendary hardcore band, from Detroit: NEGATIVE APPROACH, which should make Riley from POWER TRIP, very happy.
TREES & Parade of Flesh presents . . .
Wednesday, September 19th, 2012 – 7pm
OFF!
NEGATIVE APPROACH
POWER TRIP
@ Trees – 2709 Elm St. Dallas, TX
On sale here.