A once a week listing of some noteworthy or interesting shows happening in Dallas, Denton and Fort Worth. Email submissions to paradeof@paradeofflesh.com by Sunday evening.
Fairly light week due to Jesus' Birthday.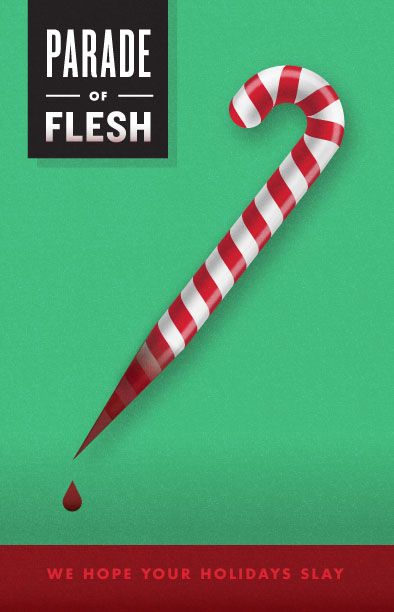 MON 12/20: Good Records playing "Welcome to the Giftshop"
TUE 12/21: For Want Of / Big Fiction / Those Damn Kids / Spacebeach / Star Commander – 1919 Hemphill
WED 12/22: BITTER END/WILL TO LIVE/POWER TRIP/Messengers/End Times/Fighting Chance – Trees
THU 12/23: Sir Name & The Jane/ZORCH/Tiger Thrust/Leg Sweeper – The Cavern
FRI 12/24:
SAT 12/25: Hagfish/The RIVERBOAT GAMBLERS/The American Fuse – Trees
SUN 12/26:
Art by Arron Eiland.