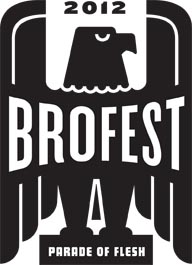 Here is another batch of acts to be playing BRO FEST 2012 at Club Dada.
Tickets are a steal for only $17 for 20 touring acts; available here.
The Good News:
and the event will be hosted by Neil Fridd of The TERROR PIGEON DANCE REVOLT!
The Bad news: The Entrance Band & Cerebral Ballzy are canceling their ENTIRE SXSW PLANS including Bro Fest 2012. Sorry, life happens.
in addition too: