Rain or shine, we can't believe this is already here. For the 5th year in a row, we'll have a Sunday Funday at Club Dada and now La Grange for a TWENTY-NINE, Maybe THIRTY band spectacle… see you Sunday.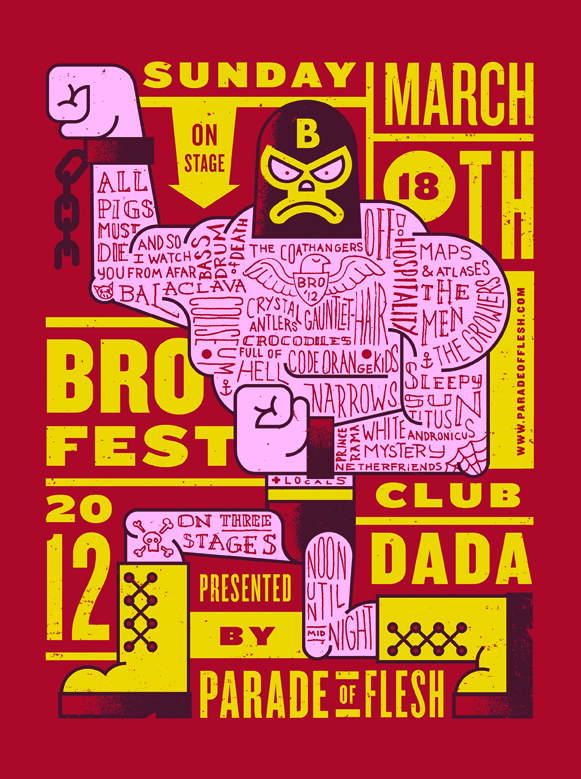 rest of the info you know:
DOWNLOAD SCHEDULE (.PDF – save to iBooks for maximum satisfaction)
BRO FEST 2012: (click here for BIOs on EACH BAND)
HOSTED BY The TERROR PIGEON DANCE REVOLT!!
When: Sunday, March 18th, 2012 from Noon till Midnight
Enter/Pay at Club Dada
Main Stages: Club Dada – 2720 Elm St. – Dallas, TX (two stages)
Third Stage: La Grange – 2704 Elm St.
Cost: $17 advance, $25 day of show on sale NOW at Frontgate Tickets
Ages: All Ages
Food: We will have a selection of various food trucks to feed you.
EVENT PAGE (INVITE YOUR FRIENDS!)
* – lineup subject to change b/c life happens.