Summer's not over yet!!  FOUR shows this week… Three at The Nightmare and one at the Cavern:
Monday, August 2nd, 2010 – 8PM
11pm DUNES (Los Angeles – Mexican Summer/Art Fag Ex.Mika Miko/Finally Punk)
10pm True Widow – Dallas shoegazer psych trio on End Sounds
9pm The Bizarro Kids
at The Nightmare
2810 Elm Street
All Ages, $7 for 21+, $10 for under
MP3 of Dunes – "Blue Fire"
———————————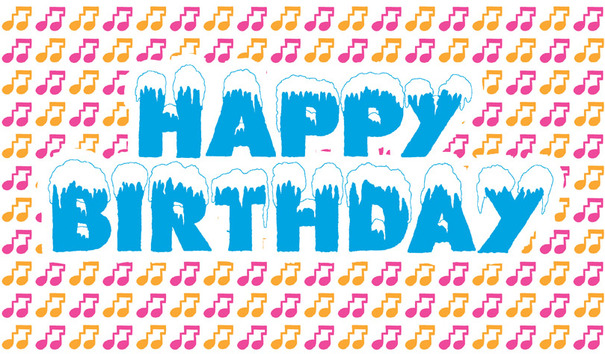 Happy Birthday is Kyle Thomas (aka King Tuff), Chris Weisman, and Ruth Garbus. They formed in November 2008 to play one show at the punk-space "Tinderbox"(RIP), in their hometown Brattleboro, Vermont. Kyle needed a band to play his new pop songs because he was too scared to play by himself. They enjoyed playing with eachother so much that they decided to keep doing it.

Kyle sings and plays lead guitar. The songs are mostly his, but the band arranges and finishes them together. He is also a painter and drawer and loves top 40, shoes, texting, comic books, etc. Ruth Garbus plays drums and sings. She also makes her own music and art. Chris Weisman plays "inverted-tuning" guitar, bass, and sings. He makes 4-track songs, enjoys reading and writing, and is a guitar teacher.
Thursday, August 5th, 2010 – 8PM
11pm HAPPY BIRTHDAY (aka King Tuff, from Vermont, on Sub Pop)
10pm RESIDUAL ECHOES (Los Angeles)
9pm FUNGI GIRLS (Cleburne – HoZac)
at The Nightmare
2810 Elm St.
$8 show. All Ages. $10 for under 21
ON SALE HERE
MP3s Happy Birthday – "Shampoo" and Residual Echoes – "Lorelei"
——————————————-
Saturday, August 7th, 2010 – 9PM
12am SHUNDA K (of YO MAJESTY)
11pm SOBER
10pm DJ ORION
@ The Cavern
1914 Greenville Ave
21+, $7
——————————————-
Saturday, August 7th, 2010 – 8PM
11pm WOVEN BONES (Austin, currently on HoZac)
10pm Nervous Curtains (Sean from Paper Chase)
9pm The Bipolar Express
at The Nightmare
2810 Elm Street
All Ages show, $8 for 21+, $10 for under
ON SALE HERE
MP3 of Woven Bones – "I've Gotta Get"