by Christine Yu
Happy Halloween! Now, I could give you a Halloween-themed list, which would be festive, but totally useless, since by tomorrow it will be semi-irrelevant. So, we better press on. I give you this, a kinda weird-in-a-good-way mish mash of music to start your November.

Scion A/V Presents: The King Khan Experience Download
First off, some continued business from last week: I shared a track off of this in my previous "Listen to Christine" post, and now Scion A/V has made the entire collection available for download.
Ludacris – "I'm on Fire" (Feat Big K.R.I.T.)
Luda tweeted this one out, and the entire song just seems a little silly, but maybe that's it's charm (?).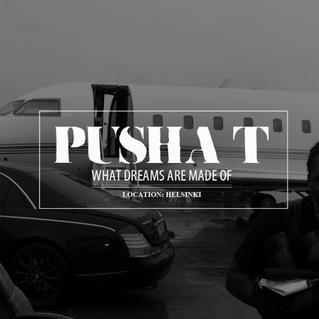 Pusha T – "What Dreams Are Made of" [via Pitchfork]
The air horns on the track are a little too MTV for my taste, but the beat is kind of mesmerizing, and Pusha T's lyrics are great, as usual.

Thee Oh Sees – "The Dream" [via Pitchfork]
Previously, we got to hear Thee Oh Sees' "Carrion Crawler," and now we get the co-title track from their forthcoming LP, Carrion Crawler/The Dream. Both tracks are so good, I can't wait to hear the rest of the LP!
David Lynch – "Pinky's Dream" (feat. Karen O) [via Pitchfork]
People must have been in a dream-mood last week because here's yet another dream song. This one features Karen O of the Yeah Yeah Yeahs, who definitely fits the aforementioned mish-mashy vibe of this list.