First album in 4 years from Providence, RI bass and drum noise duo, LIGHTNING BOLT, yields EARTHLY DELIGHTS (load), which is slated to come out in October 13th. According to the band, there will be a "Gatefold Packed 3 LP" version available.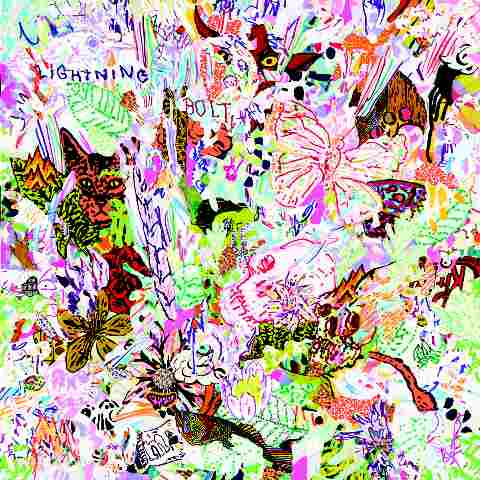 Lightning Bolt
Earthly Delights (Load)
Track List:
01 Sound Guardians
02 Nation of Boar
03 Colossus
04 The Sublime Freak
05 Flooded Chamber
06 Funny Farm
07 Rain on Lake I'm Swimming In
08 S.O.S.
09 Transmissionary
From FFpr: "Fidelity and attention to tune-smithery are total, so please, dear listener place your alabaster hand in mine and embark on a musical journey that will take you to places both divine and sublime. This record has the sound of a ten piece band with a much tighter pay scale, matched with the sonics of military cartoons.  This record is truly the sound of the air show ablaze with the joy of a ground-bound fighter powerless to eject."
Note: Laserbeast is still active.