Three FOUR FIVE new show posters:
Update: Just got this flyer in for this Thursday's show with EAGLE CLAW by Zach Jobin from Tyrannosorceress
Cloud Nothings, Sealion & Soviet by Taylor McClure from Dentron's Pan Ector Industries.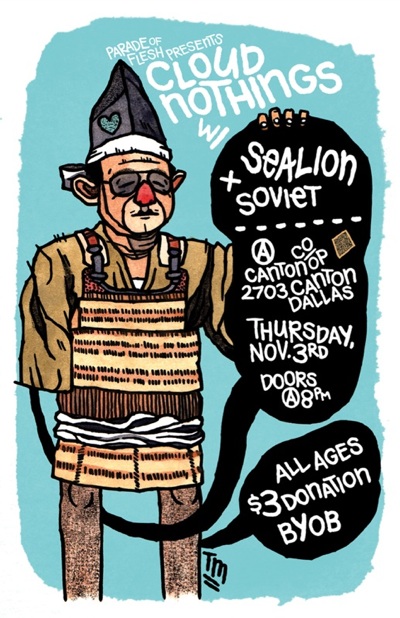 Touche Amore, Pianos Become the Teeth, Seahaven and The News Can Wait by Justin from Wild Method Workshop out of Louisville, KY.
The David Liebe Hart Band, Man Factory and Browningham by Clay Stinnett – representin' Oak Cliff.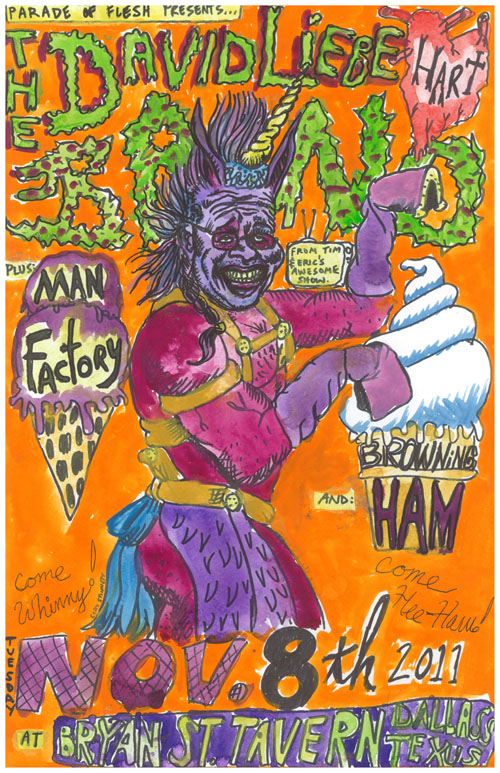 Trapped Under Ice, Hundredth, Betrayal, Backtrack and Take Offense by Melek Taus.