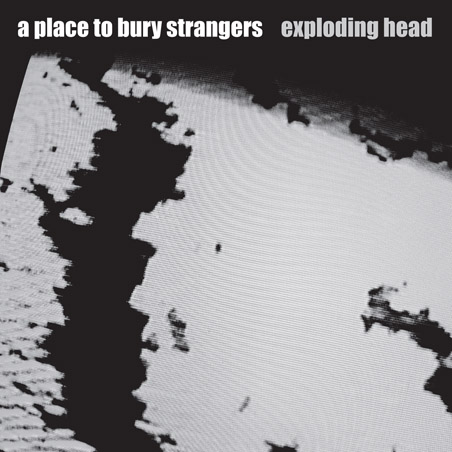 The triple-bill tour of A Place to Bury Strangers, Darker My Love & All the Saints will definitely be my most beloved show this Fall. Besides constantly listening to the "Total Sonic Annihilation" of music created by A Place to Bury Strangers aka "the loudest band in New York" for 2 years, I have been trying to get California psychedelic band, Darker My Love to play Dallas for quite sometime (since their split 12″ with Moccasins). This will be Darker My Love's third trip to Texas in the past few years, having played in Dentron twice: Once as tour support for ??? ( I cant recall) and another time opening for These Arms Are Snakes, who recently released a split 7″ with All the Saints, the openers on this tour.  A Place to Bury Strangers' second album, Exploding Head (mute) will be coming out and this year, they played Le Rock Dans, Siren, La Route Du Rock, Reading, Leeds and the upcoming All Tomorrow's Parties in December.
The only time APTBS played Dallas, was at the Loft with Sian Alice Group and not too many people knew about the show. Hopefully by October people will catch on to how awesome this show will be.
Saturday, October 10th, 2009 @ 8pm
A Place to Bury Strangers
Darker My Love
All the Saints
@ Lounge on Elm St
2810 Elm St
Dallas, TX
$12 & 14
*tickets on sale and more info soon.
Here is video of APTBS I shot at Emo's in Austin: