Two polar opposite shows next Thursday, November 17th… can you believe the year is over in almost six weeks. One show could be labeled as "light", while the other, undoubtedly is blatantly "heavy". Whatever suits your taste.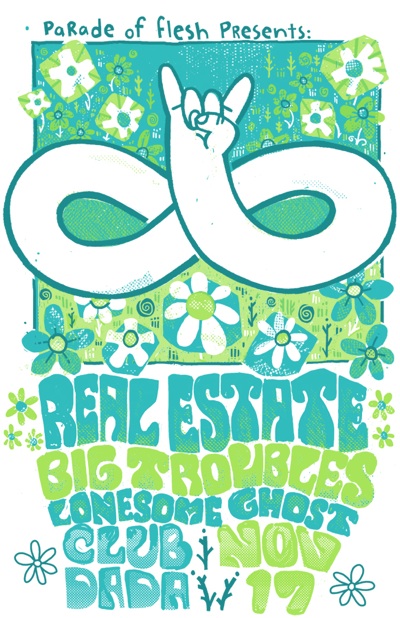 If you missed REAL ESTATE in April, then don't miss them this Fall when they return to Club Dada on Thursday, November 17th, 2011. They will be touring with Slumberland Recording artist BIG TROUBLES. Real Estate are now on Domino records.
Real Estate – It's Real by DominoRecordCo
Parade of Flesh presents . . .
Thursday, November 17th, 2011 – 8pm
11pm – REAL ESTATE (Domino)
10pm – BIG TROUBLES (slumberland)
9pm – Lonesome Ghost
@Club Dada
2720 Elm St
Dallas, TX
All Ages: $10 advance, $13 day of show
On sale here.
Facebook Event page.
Advance tickets for selected shows are avail at paradeofflesh.frontgatetickets.com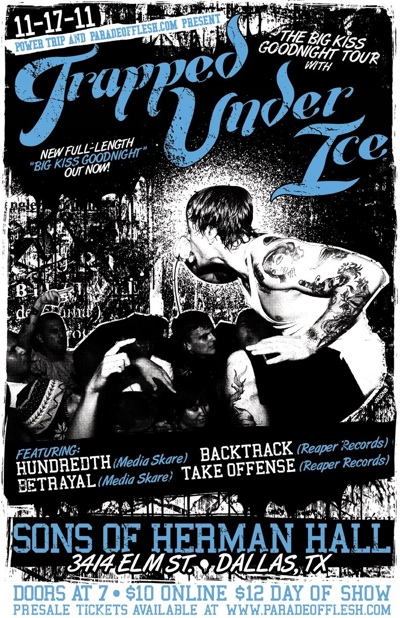 Thursday, November 17th, 2011 – 7pm
POWER TRIP & Parade of Flesh presents . . .
TRAPPED UNDER ICE
HUNDREDTH
BACKTRACK
BETRAYAL
TAKE OFFENSE
@ Sons of Hermann Hall
3414 Elm St.
Dallas, TX
All Ages:
$10 advance/$12