Here's a few things I've come across in the past few weeks . . .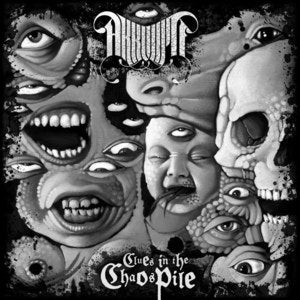 AKKOLYTE – Clues in the Chaospile 12″ (tofu carnage/timekiller) – Finally the brothers Gonzalez release a proper album. Grind is kind. Recorded by James Delgado of Kill the Client. Artwork by Jason Barnett. Poster insert with lyrics; black vinyl with white streaks.
FALSE – (howling mine/gilead media) – Five piece black metal from Minneapolis. Two epic songs. Comes with a patch and a Mini-poster insert with lyrics.
FORD & LOPATIN +SHANNON FUNCHESS + TAMARYN – "Snakes" b/w "Flying Dream" 12″ (mexican summer) –  Two songs by Ford & Lopatin but with contributions by Shannon Funchees on "Snakes" and Tamaryn on "Flying Dream".  750 copies and comes with a large Mexican Summer poster (3.1MB image) in honor of the 100th release. Listen to both tracks at Mexican Summer.
JEFF The BROTHERHOOD – Whatever I Want/Everything I Need – 7″ (third man) – I believe their 2nd effort through Third Man Records. Big Time! JTB are now part of Jack White's illustrious "Blue Series" : "Produced by Jack White, the a-side is a droning 6 and 1/2 minute jam called "Whatever I Want" and the b-side is a killer version of the Tiger B. Smith rocker "Everything I Need.""- thirdman records.
MELVINS/TOTIMOSHI – Split – 7″ (volcom) – Metalish veterans, Melvins are the 25th release from the Volcom Entertainment Vinyl Club (three years running). Hand-numbered out of 200 on swirly green vinyl; multiple pressings/colors available out of the 1,000 pressed.
The SHINING TWINS – 7″ – Catchy female pop-punk duo from the East Village. Named after the 'twins' in the Shining? or is that to obvious?
SIGUR RÓS – Inni – 12″ + DVD – First live album released by Sigor Ros?? Pretty good deal for 3 lps, a dvd and a booklet.
WHORES – Ruiner 12″ (brutal panda) – Atlanta noise metal trio in the vein of helmet with their debut EP. Transparent orange vinyl.  Listen at their bandcamp.