Such a shame that we've been slacking on this series of posts. With all we have going on at POF, this has become completely arduous but I'll make attempts at continuing this as time permits.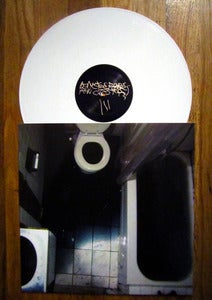 ANCESTORS – III 12″ (youth attack) – limited to 333 copies on white vinyl. "raw hardcore  (meets) lofi black metal".
BLOWFLY Bobblehead – (cult collectibles) – Hand numbered in an edition of 500 & Clarence is even wearing his iconic gold superhero outfit.
The Weird World of BLOWFLY – Dvd – How could I pass this up? I doubt their will be much material available for a sequel.
The BRONX – IV (ato/white drugs) – red vinyl. After 4 albums of roughly the same material, either you love them or you don't.
EX-CULT – Ex-Cult LP 12″ (goner) – Red vinyl. Amazing band, again, AMAZING BAND. Album produced by Ty Segall.
EX-CULT – MPD 7″ (goner) – Clear vinyl b/w "No Fun on the Beaches"
SEX CULT – Errand Boy 7″ (goner) – Pre-name change.
JEFF The BROTHERHOOD – Sixpack 7″ (volcom) white vinyl remixed by juiceboxxx on b-side. I think this is the 30th release for the Volcom Entertainment Vinyl club.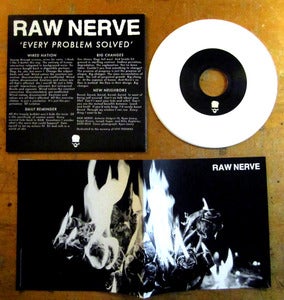 RAW NERVE – Every Problem Solved 7″ (youth attack) – Four songs, short & sweet hc. Eight page photo booklet included; white vinyl.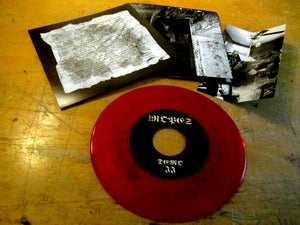 The ROPES – Demo II EP 7″ (youth attack) – Five songs in Six minutes. Insane layout & red vinyl.
TY SEGALL – Would You Be My Love 7″ (drag city) – B/w "For Those Who Weep"; art by Tim Presley.
V/A – Castle Face Records: The Velvet Underground & Nico (castle face) – San Francisco Bay area bands join forces and cover "The Velvet Underground and Nico" aka Andy Warhol/Banana album. Covers by Ty Segall, Thee Oh Sees, The Fresh & Onlys, White Fence, Warm Soda and more.
V/A – Gonerfest 9 7″ (goner) – Four song 7″ from the annual Gonerfest in Memphis (Sept 27 – 30, 2012). Bonus 7″ features Moving Finger, Ex-Cult, Toxie and Nots.
MARYLAND DEATHFEST: The Movie I and II DVDs- Documentary with performances and interviews from the 2009 and 2010 festivals. Thanks to whoever mailed these to me!