New stuff since the last time . . .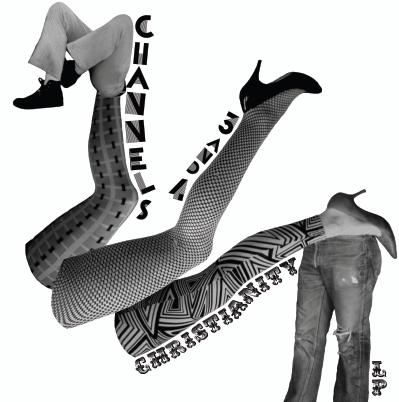 CHANNELS 3 And 4 – Christianity 12″ (gilgongo) – No wave band with members of Shearing Pinx and Twin Crystals. Described as "Vancouver riot grrl synth punk" in the press release; spot on description. Maybe for fans of Sick Lipstick.
The NOCTURNES – Aokigahara (errant child) – Elegant,gothic folkgaze quartet featuring Emma Rundle and Dave Clifford from instrumental post-rock act Red Sparrowes. Listen and buy here.
NOXIOUS FOXES – Légs (broth ira) – Self-released debut full length from spastic yet beat driven Brooklyn "power duo". Vinyl release will be a double LP. Listen here.
PINK PLAYGROUND – Destination Ecstasy 12″ (mexican summer) – Houston, TX duo creates swirly washed out songs that are mesmerizing. Comes out September 27th, but you can still listen to three songs from the album here. White and pink marble vinyl; hand-numbered out of 750. Oh yeah, the girl's ass on the back cover is just as awesome as the music!
PURE  X – Pleasure 12″ (acephale) – Austin trio's debut full length is making a strong impression on folks. Limited edition pressing with Gold Foil on matte sleeve. 1,000 pressed; inc. 200 clear with red splatter; the rest black.
RADIO PEOPLE – Hazel LP 12″ (mexican summer) – "Cosmic synthesizer project". Read and listen here or visit his bandcamp. Perfect for fans of Zombi (relapse), not Zomby (that's dubstep). Here is stream as well. Hand-numbered out of 750.
WASHED OUT – Belong/Phone Call 7″ (subpop) – Promotional bonus seven inch with purchase of Within and Without LP; Belong is a two year old song… just saying.