Thursday, April 1st, 2010 – 8PM
The COATHANGERS – Atlanta all-female garage quartet (suicide squeeze)
Giggle Party – party-pop
Leg Sweeper – punk duo
@ The Cavern
1914 Greenville Ave
$8 on sale now, 21+ only
Atlanta party garage punk foursome, The COATHANGERS, whom I've hosted numerous times over the past 3 years, are touring in March and April. They will play at the Cavern on April 1st for nothing more than a wonderful April Fool's Day party.
—————————-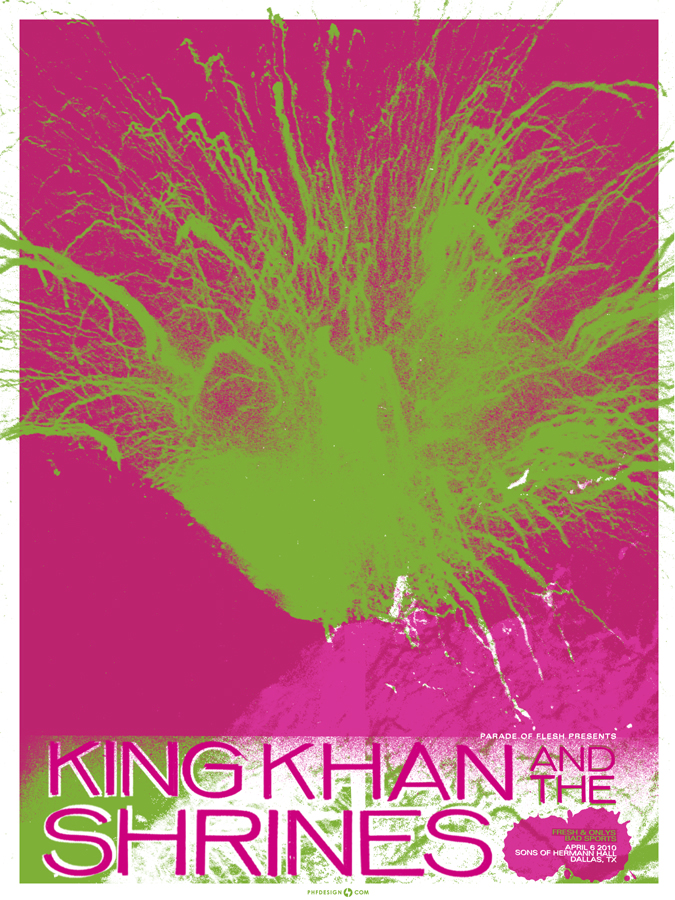 Tuesday, April 6th, 2010 – 8PM
KING KHAN & the SHRINES – Canadian half of KK & BBQ show w. German ensemble Official Site
The FRESH & ONLYS
Bad Sports – Austin/Denton punk rock
@ Sons of Hermann Hall
3414 Elm St
Dallas
All Ages Show
$13 adv, $15 dos
on sale at paradeofflesh.frontgatetickets.com
Half of the duo that was recently arrested in Kentucky for mushrooms along with their tour manager, will be coming to Dallas with his other garage band, KING KHAN & the SHRINES.  Bringing a large psychedelic German backing band,  King Khan & the Shrines will be touring again for What Is?! (vice). Both bands have ampersands in their name!! The Fresh & Onlys had their debut LP put out last year on John Dywer's (Thee Oh Sees) label Castleface.