When the boredom of this sweltering hot summer forced hibernation this month, I went on a scavenge for THOU vinyl. While THOU's entire discography is available in mp3 format on their website, I still sought out any of their vinyl that was possibly available. The artwork, packaging and overall effort put into THOU's releases is impeccable. The majority of their releases are split 12″s with fully printed artwork, liner notes and lyrics on inner jackets and more.
THOU – Baton Rouge, you Have Much To Answer For 12" (robotic empire) – Gatefold w. fully printed inner sleeve; transparent red vinyl. Nirvana cover of "Sifting". Roboticempire.com
THOU/BLACK SEPTEMBER – Thrive & Decay SPLIT 7" (gilead) – Small poster and fully printed sleeve on inside and out. Download card and poster as well. Red vinyl, limited to 1000 copies. Clear red vinyl.
THOU/The CITY Is The TOWER – Dwell in the Darkness of Though and Drink the Poison of Life SPLIT 12" (init/hyperrealist) – Fully printed sleeve and cover of Agents of Oblivion's "Paroled in '54". 200 red vinyl, 800 black vinyl. Initrecords.com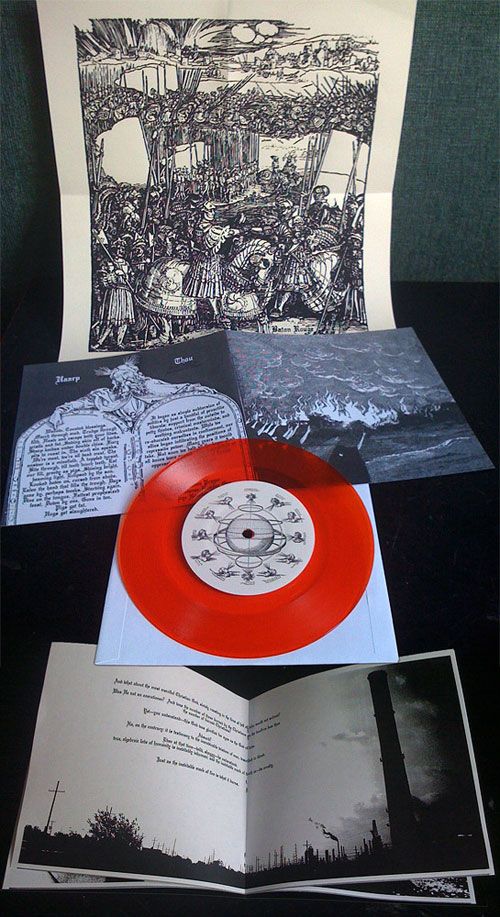 THOU/HAARP – Reincarnation Prayer SPLIT 7" (mirror universe) – Sleeve is also a booklet/zine. Red vinyl.
HUMAN INTRUDER/THOU – A Faire Quarrell Split 7″ (dead earth) – Yet again with meticulous packaging. Three panel sleeve, with lyric. Black vinyl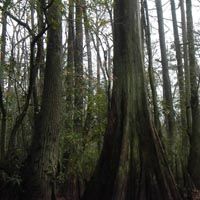 THOU/LEECH – We Pass like Night, From Land to Land SPLIT 12" (gilead) – Gatefold w. silkscreen poster and patch. 750 copies on white vinyl. gileadmedia.net
THOU – Peasant 12" (level plane) – Full insert.
THOU/MOLOCH – Tears that Soak a Callous Heart SPLIT 12" (perpetual motion machine) – Printed inner sleeve and clear vinyl.
THOU/MOHORAM ATTA – the degradation of human life SPLIT 12" (halo of flies) – Repress on 550 copies on salmon colored vinyl. Minor Threat cover of "Screaming At the Walls" halooffliesrecords.com
THOU/SALOME – Our Enemy Civilization SPLIT 12" (Vendetta-GER) Full artwork.  vendettarecords.de
THOU – Tyrant LP (southern lord) – Remastered debut, reissued by Southern Lord in 2009. Out of print 12″ that comes with a 12(?) page booklet created by the band.
Updated on 9/10/10