MONDAY, September 28th, 2009
11PM BURST (Sweden) – First and Only US Tour… they are breaking up after this.
10PM ZOROASTER – Atlanta experimental psychedelic doom metal trio
9PM Four Days to Burn
@ The Lounge On Elm St
2810 Elm Street
Dallas
All Ages
$8 advance, $10 dos BYOB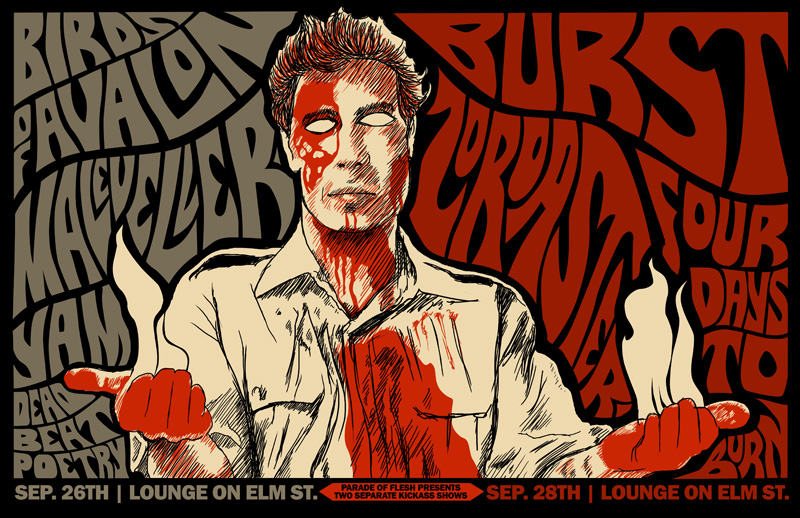 ——————-
Friday, Oct. 2nd, 2009 9:00PM
12AM The Theater Fire – Dallas
11PM MIMICKING BIRDS – Portland duo (as full band)
10PM Rtb2
@ City Tavern
1402 Main Street
Dallas
$8 for 21+
Mimicking Birds (Glacial Pace records) playing in Dallas before their ACL appearance.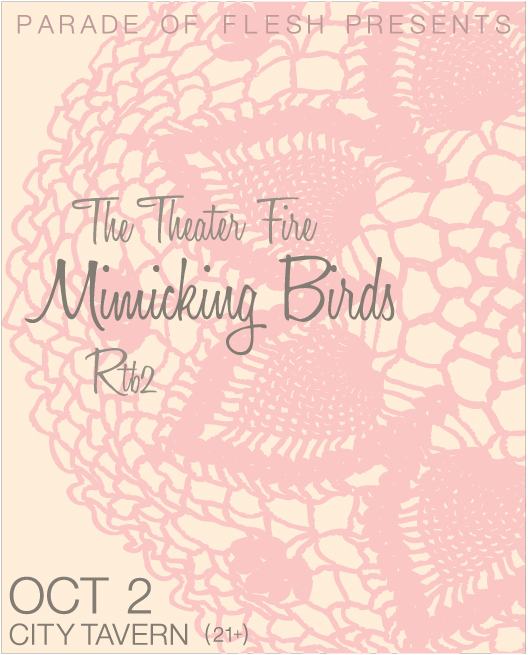 ——————-
Saturday, Oct. 3rd, 2009 8:00PM
11PM The INTELLIGENCE – In the Red recording artist
10PM PVC Street Gang – Dentron
9:20 Fungi Girls – Cleburne
8:40 Video – Dentron
@ The Handsome Kitten
824 Exposition Avenue, Suite 8
Dallas, TX, 75226
$7; All Ages, byob for 21+
In the Red recording artist, The INTELLIGENCE will be making a run through Texas during ACL weekend in October.  They are playing in Austin on Oct. 2nd and in Dallas at The Handsome Kitten on Saturday, October 3rd. Local support will be PVC Street Gang, Fungi Girls and Video.  I started listening to Intelligence during their days on Narnack and then more recently when they released a split with Thee Oh Sees.  The Intelligence even covered Thee Oh Sees' "Block of Ice" on Deuteronomy (in the red). third full-length for In the Red, Fake Surfers, is available now.