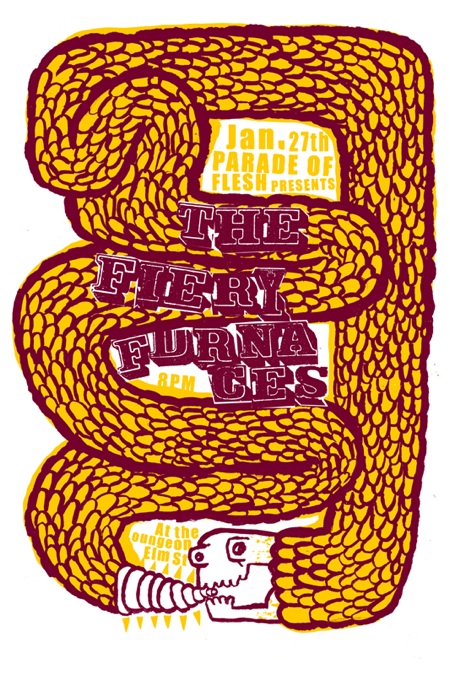 Wednesday, January 27th, 2010 – 8PM
10:00 PM The FIERY FURNACES – brooklyn bro/sister indie pop duo.
9PM – DRUG RUG
@ Lounge on Elm St (all ages)
2810 Elm Street
Dallas
$12 for 21+, $14 for under
on sale now
Brooklyn indie experimental pop, brother-sister led, band and Thrill Jockey recording artist, The Fiery Furnaces, are touring in January and February. Their newest release, Take Me Round Again:  The Friedbergers cover the Friedbergers is available now.
—————————-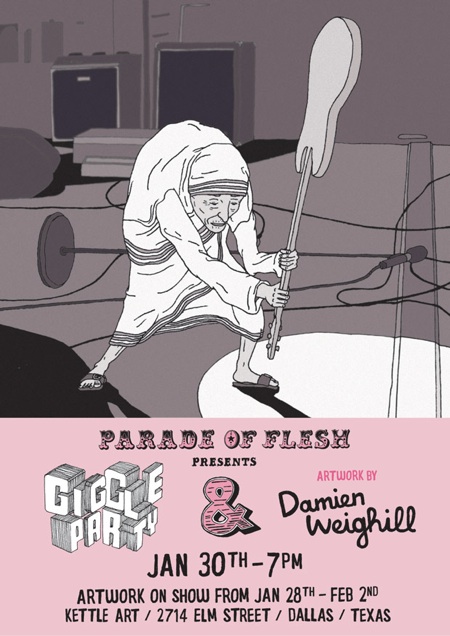 Saturday, January 30th – 7PM
Giggle Party
w/ a Damien Weighill Art Show
@ Kettle Art
2714 Elm Street
FREE/ALL AGES
Damien's art will be up from the opening reception on Thursday, January 28th till the following Tuesday.
—————————-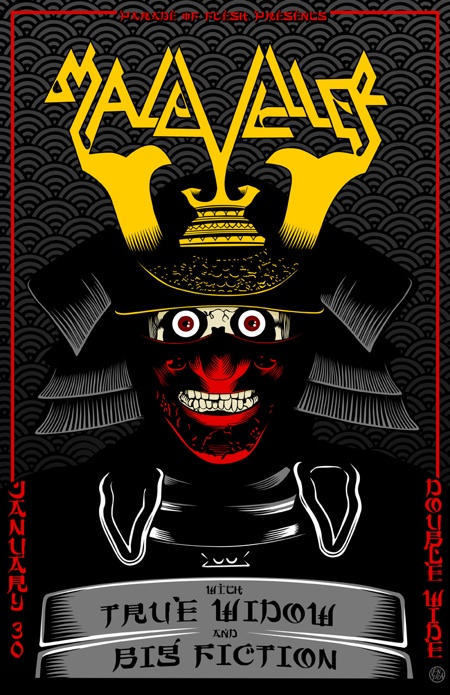 Saturday, January 30th, 2010 – 9PM
12am Maleveller – EP Release show
11pm True Widow – End Sounds records
10pm Big Fiction
@ Doublewide
3510 Commerce St
Dallas
$5, 21+