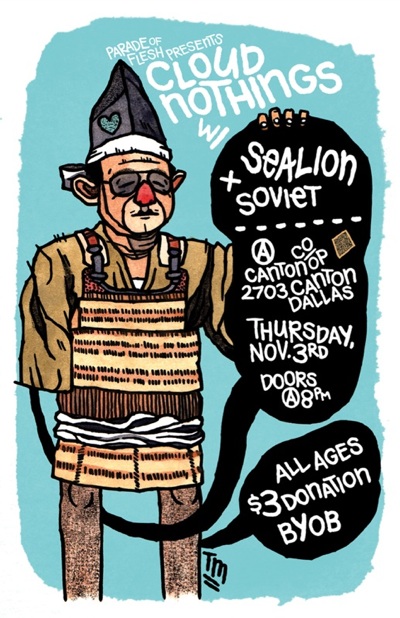 Early November we will see the return of CLOUD NOTHINGS to Dallas, this time at Canton Co-Op for my monthly show there with friends gorilla groove who will provide a keg.
$3 donation, all ages, more tba next week, upon my return. (like nifty pictures and links that I'm unable to post while on the road).
Parade of flesh presents . . .
Thursday, November 3rd, 2011 – 8pm
10:30pm –
CLOUD NOTHINGS
9:30pm – Sealion
8:30pm – Soviet
at Canton Co-Op
2703 Canton
Dallas, TX
All Ages
Byob.  Keg on hand. (provided by
Gorilla Groove
)
$3 donation to bands.
Facebook
event page