Two shows this weekend at The Nightmare… with two polar opposite bands from Austin.
Sept 17th – HARLEM (matador), Tiger Thrust, Sir Name & the Janes @ The Nightmare (AA)
Sept 18th – PACK OF WOLVES vinyl release, Malveller, Four Days to Burn, tba @ The Nightmare (17+)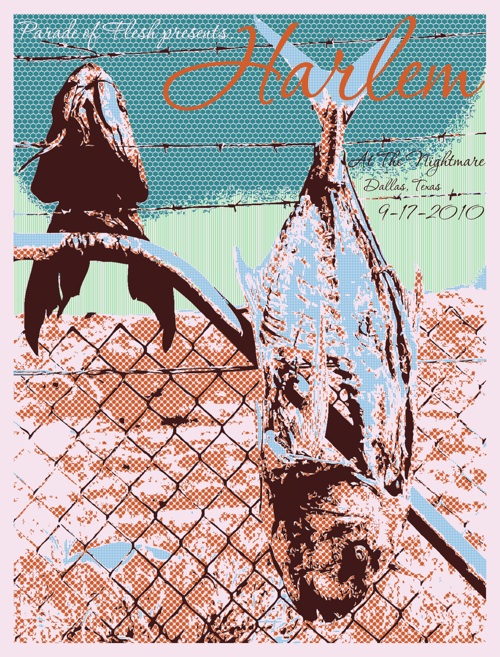 Friday, September 17th, 2010 – 8PM
11:30 pm – HARLEM
10:30 pm – Tiger Thrust
9:30 pm – Sir Name & the Janes
@ The Nightmare
2810 Elm St
Dallas TX
$8 adv, $10 dos.
Im bringing back HARLEM through town once again. This time, an all ages show at The Nightmare on September 17th. I had them play at City Tavern in May to a packed house.  Austin trio self labeled as 'thrash-punk that's smothered in bbq sauce' is on tour to promote Hippies (matador).  The hilarious (follow them on facebook) pop trio have also been releasing a series of cover tunes through their myspace; thus far tackling: The Flamin' Groovies, RTX, Devo, 10cc and Q Lazzurrus.
Tickets on sale soon.
MP3s : "Dreadlock Holiday (10cc cover)" and "Come Back Jonee (Devo cover)" by Harlem (duh)
———————————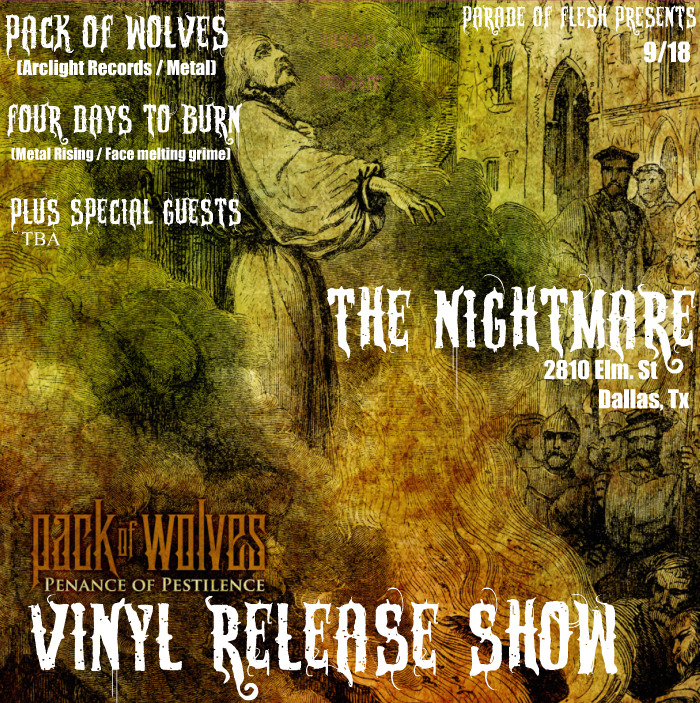 Saturday, September 18th, 2010 – 8PM
12am – Pack of Wolves VINYL RELEASE PARTY
11pm – Malveller (selected by Pack of Wolves)
10pm – Four Days to Burn
9pm – tba
@ The Nightmare
2810 Elm St
Dallas TX
$6