Two shows this week, just like the title says.
First we have one in Denton tomorrow (Tuesday):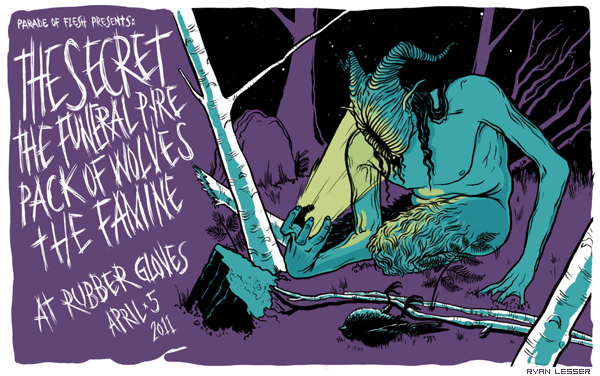 Tuesday, APRIL 5th, 2011
THE SECRET (italy)
The FUNERAL PYRE
The Famine
@ Rubber Gloves
411 E. Sycamore St.
Denton, TX
On Sale now. $10 All Ages
* – free poster w/paid admission
First come, first serve
art by ryan lesser. it glows in the dark.
———————————-
and then Friday I'm excited to be bringing back REAL ESTATE: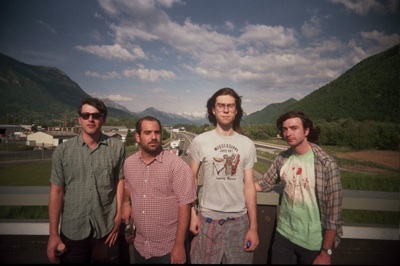 REAL ESTATE I got lazy trying to come up with something clever when the mighty wikipedia was spot on: "Real Estate is a psychedelic surf pop band hailing from Ridgewood, New Jersey now rooted in Brooklyn, N.Y." REAL ESTATE have releases on True Panther Sounds, Mexican Summer, Underwater Peoples and Woodsist and also features Matthew Mondanile aka Ducktails. Download their rare Tour CD-R, Atlantic City Expressway (found via google search).
Friday, April 8th, 2011
REAL ESTATE (woodsist)
BOY FRIEND (austin)
BARUCH THE SCRIBE
LOVE INKS (austin)
@ Dada
2720 Elm St. Dallas, TX
$10 advance tickets on sale here or at Good Records.
All Ages
$12 day of show